Coming Home
Address book for navigation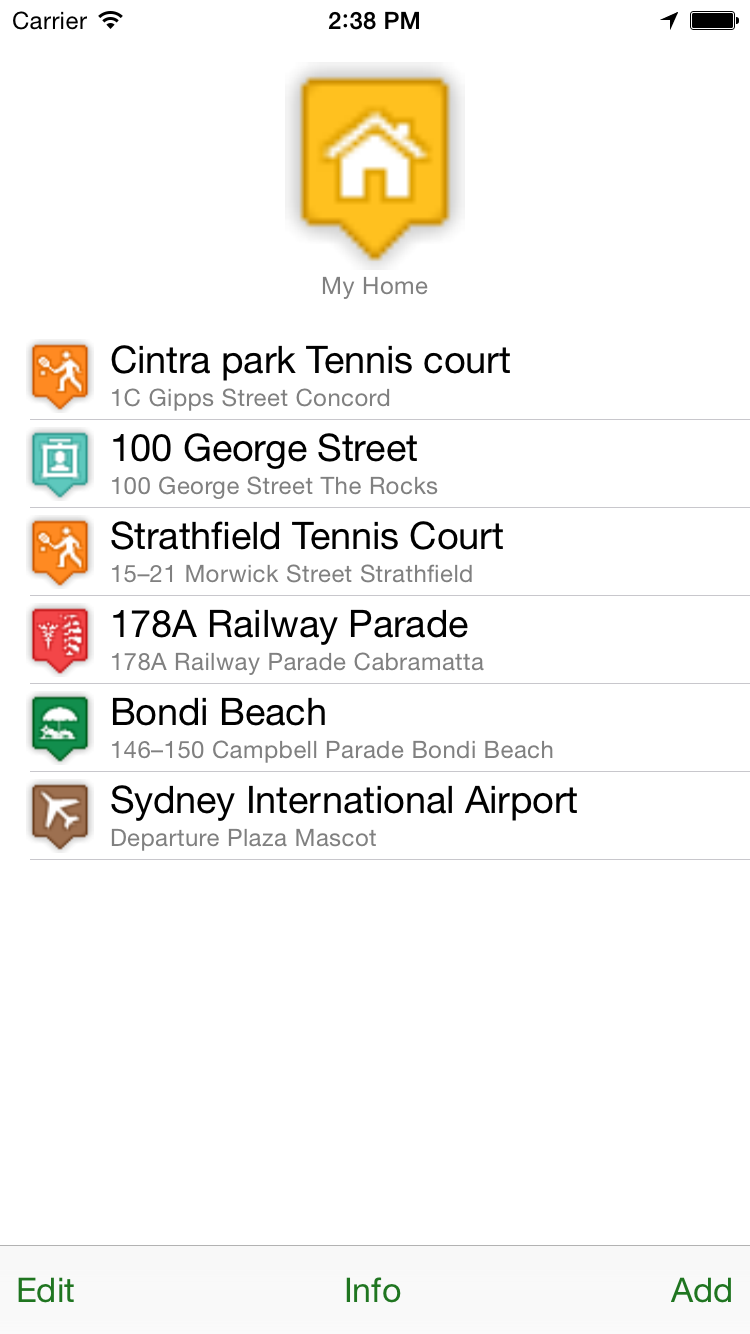 Description
Do you feel annoyed whenever you type addresses in the Maps app to go back home or to go somewhere? If so, using Coming Home app is the best choice.
Store home address and other addresses you visit frequently in the Coming Home App and just one touch enables to find route in the Maps app.

- You do not need to spend much time for inputting address to find route in the car before you start.
- If you are planning to travel multiple places, save all places in the Coming Home app before you start. So, just one touch in the Coming Home app enables you to find route to the next place.
- Coming Home app has more than 700 POI icons so you can input address with proper icon and it will be easy to find address in the list.